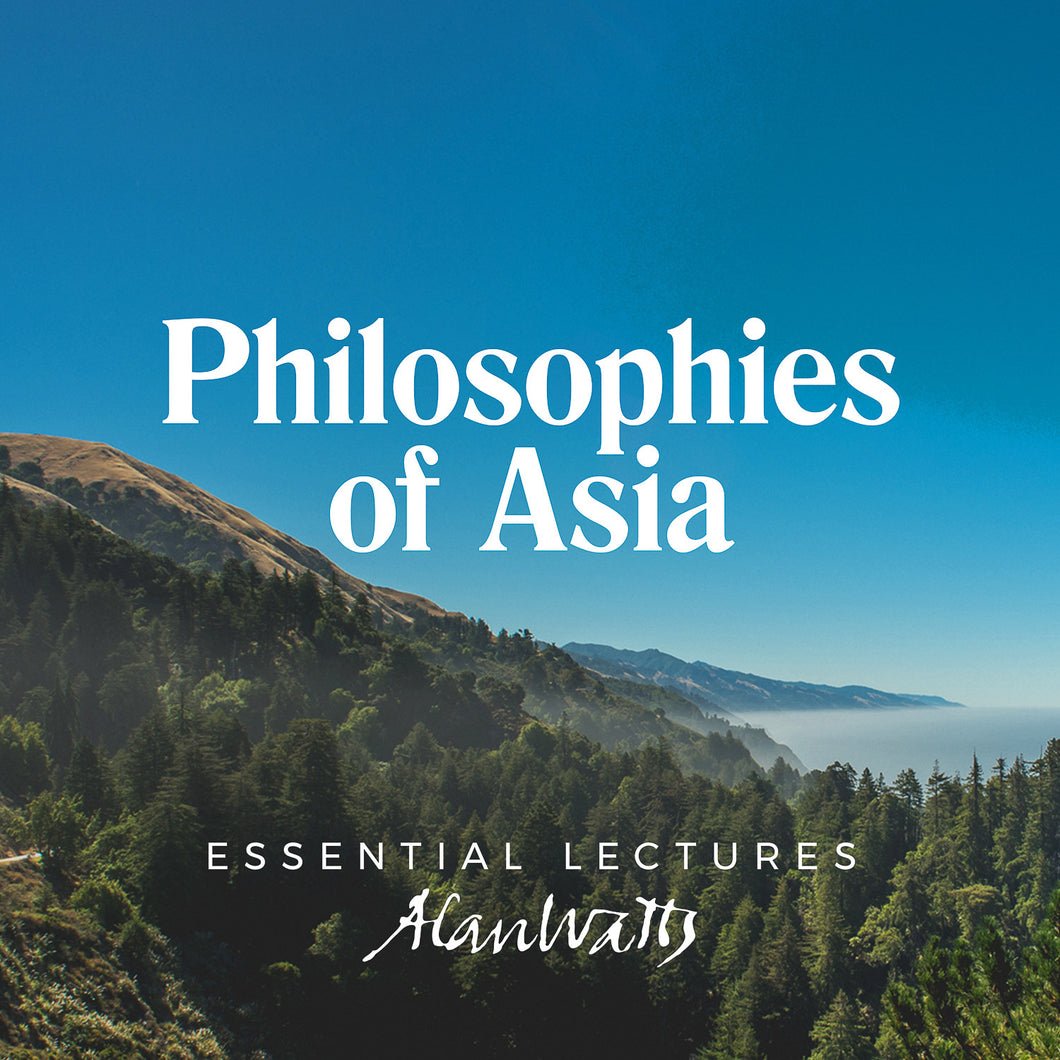 Philosophies of Asia
Regular price $ 20.00 Sale
Part of the Essential Lectures Collection from The Works of Alan Watts.
This album includes the following recordings : 
Relevance of Oriental Philosophy

(1-2)

Mythology of Hinduism (1-2)
Introduction to Buddhism

(1-2)

Eco-Zen

(1-2)

Taoist Way

(1-2)

Intellectual Yoga
Total Length: 5 hours 8 minutes

Note: You will be downloading a zip file. Please unzip the file and transfer to your favorite device to listen.