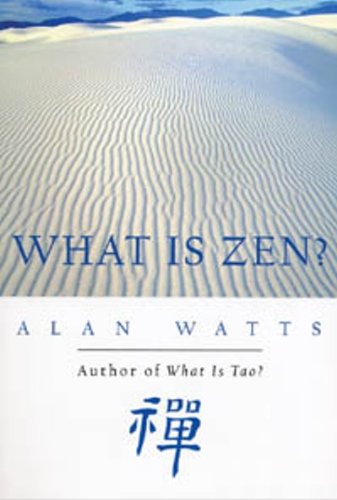 What Is Zen?
Regular price $ 9.99 Sale
Author: Watts, Alan
Binding: Kindle Edition
Format: Kindle eBook
Number Of Pages: 130
Release Date: 03-09-2010
Details: A fervent, lifelong student of Zen, Alan Watts shows us that it is both an experience — a singular, powerful moment of realization — and a simple way of life, with an awareness that affects every moment of every day. Adopted by mainstream America in a way that carries only a vague association of its roots in Zen Buddhism, Alan Watts makes it clear that any exploration of Zen must understand and embrace its roots as a form of Buddhist practice derived from its Chinese and East Indian sources.

Examining the background of Zen in East Indian religion, Watts shows us its evolution through the religion of China. Zen is a synthesis of the contemplative insight of Indian religion and the dynamic liveliness of Taoism as they came together in the pragmatic, practical environment of Confucian China. Watts gives us great insight into the living moment of satori and the release of nirvana, as well as the methods of meditation that are current today, and the influence of Zen culturally in the arts of painting and pottery.
Languages: English